Homes for Heroes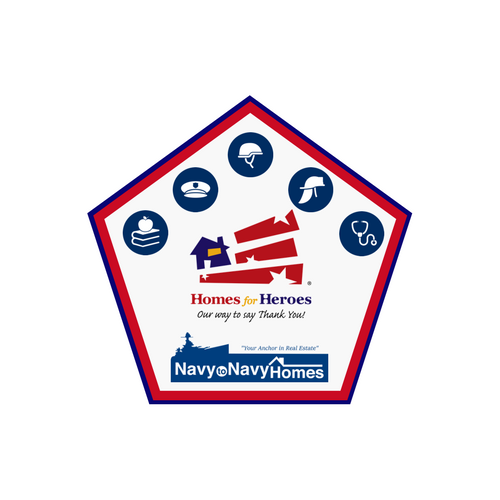 As a Homes for Heroes® Affiliate, I'm often asked: "What is it?" or "Is it only for military?"
And I usually get these questions AFTER someone has bought or sold a home, and missed out on this great savings program! So, if you are in the housing market to buy or sell a home, make sure YOU don't leave money on the table.
For home sellers, you will benefit from a 25% reduction in my listing commission. Pretty simple: the savings is immediate!
For home buyers, we have to do a little math since this is a nationwide program. Because of different commission structures across the nation, Homes for Heroes® came up with a "one size fits all" solution: buyers receive .7% (that's point seven percent) of the sales price of the home. It is roughly 25% of my gross commission, but it is easier to apply for Homes for Heroes®. SO, what does that mean? Am I going to make you do math?? NO! I'll do the math for you. Buy a home for $200,000, get a check for $1,400 in the mail 10-15 days after you close. Boom! No red tape, no catch, easy peasy.
Buyer and Seller Heroes: You EARNED this reward! How, you ask? If you are or were in the military, if you work in law enforcement, if you are a first responder (firefighter or EMT), if you have a career in medicine or education, you are a HERO. And as a "thank you" for your service to our country and our community, it is my pleasure to share a portion of my commission with you as a reward.
Doesn't that sound simple? Too simple? NOPE. That's it. Oh, wait – I did forget something: if you work with one of my industry partners, you could save even MORE money! If you are a seller, I partner with title companies who reduce their fees. If you are a buyer, I partner with lenders who reduce their fees or pay some of your fees on your behalf.
Let's have a conversation and see how much money you can save using Homes for Heroes®. Give me a call!
Get more information about Homes for Heroes
Fill out this form and we will get back to you quickly to go over the Homes for Heroes program details.
Thank you for the email, we'll get back to you shortly